What is Good Mileage On A Used Car?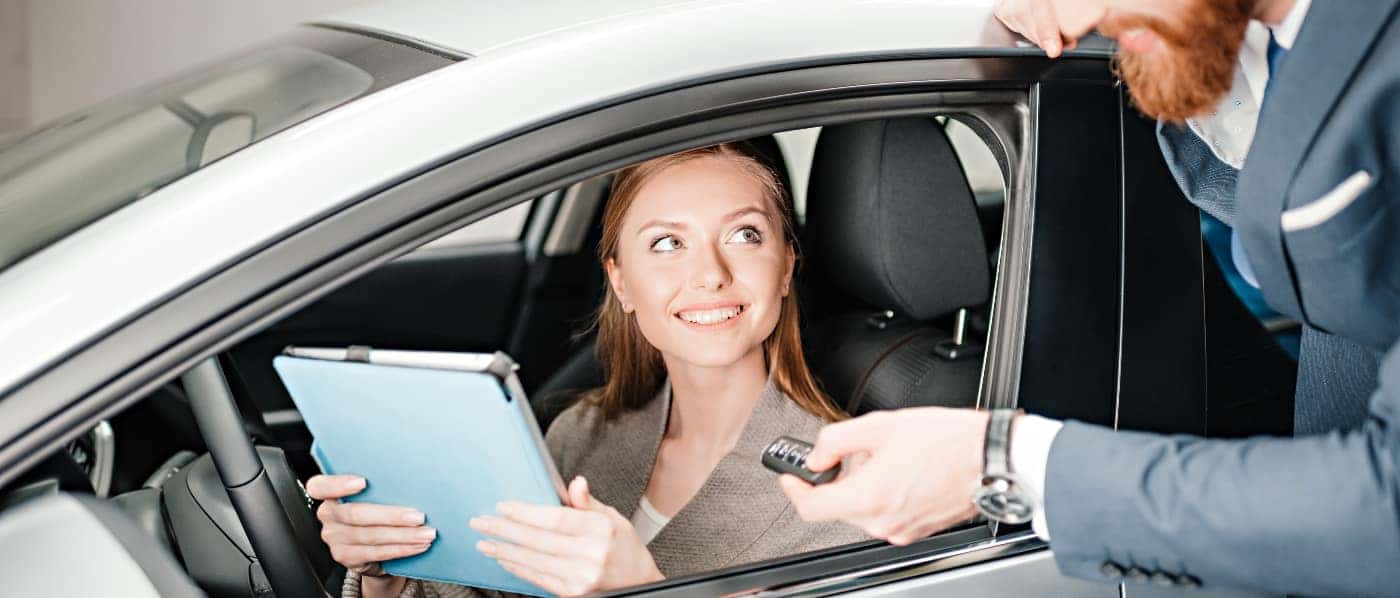 While it's important to pay attention to the physical and mechanical condition of a used car, you'll also want to check its mileage. However, many factors come into play with pre-owned vehicles. Some may say you should avoid used cars with over 100,000 but what is good mileage on a used car? It can truly depend! Well-maintained vehicles can last for years, while vehicles with lower mileage may not be good buys if the previous owners didn't keep up with routine maintenance. Baytown Hyundai is here to discuss good mileage for used cars, in addition to other factors Houston shoppers should consider when buying used.
What to Consider When Buying a Used Vehicle
While it's important to consider whether the vehicle you want has good mileage for a used car, you'll also want to consider the following categories when buying pre-owned:
Usage – If a car is driven for 75,000 miles in stop-and-go traffic, it's likely going to break down more quickly than one that has been driven the same amount on the open highway. This is why it's crucial to take into account the previous owner's driving history when buying used.
Maintenance – Find out if the vehicle's previous owner logged their maintenance history. If they didn't keep up with routine maintenance like oil changes, consider it a red flag.
Location – Consider where the vehicle was driven. Dry, warm climates aren't as harsh on vehicles as cold, wet climates.
Condition – Before you buy a used car for your Pasadena commute, make sure to have a certified mechanic inspect the vehicle. Things such as mechanical problems or rust may need to be dealt with, and therefore, should be factored into your budget.
So, What is Good Mileage for a Used Car?
Unfortunately, there's no perfect answer to this question because of the many factors that contribute to a vehicle's condition! However, it's smart to take into account how much mileage you'll get out of a used car once you drive it home. For example, a used car that's in good condition with 50,000 miles is likely a great buy if it doesn't have any major issues. It would likely last you for years to come. But if you opt for a bargain car with 100,000 miles, it may only last you a few more years. Keep in mind that a typical driver clocks about 12,000 miles on the odometer a year.
Good Mileage for a Used Car: Mileage vs. Age
As previously mentioned, newer cars with higher mileage may be smarter buys than low-mileage older cars if the older car hasn't been properly maintained. Here's what you'll want to keep in mind when buying pre-owned:
Used cars that haven't been driven regularly often accrue higher repair costs. If a car isn't driven on a regular basis, it may develop mechanical issues or issues with rubber seals and gaskets.
It's preferable to opt for a used car with a well-documented maintenance history; this will better help you predict maintenance costs down the line.
If you'd rather choose a low mileage vehicle, you may end up paying more.
If you do like the added peace of mind when buying used, you can also consider choosing a Certified Pre-Owned Hyundai!
Find Your Next Used Car at Baytown Hyundai!
Now that you know how to get a car ready to sell and a bit more about what is considered good mileage for a used car, get in touch with Baytown Hyundai to learn more about our used car inventory! We have an expansive range of pre-owned cars, trucks, and SUVs waiting for you on our lot. Be sure to check out our used car specials to get the best possible price!
More from Baytown Hyundai
With its recent redesign the 2022 Hyundai Santa Fe interior reaches new levels of comfort and style that you're going to love whether you're running errands in Houston or hitting the road for the weekend. With 72.1 cubic feet of cargo space there's room for everything you need. Check out the Hyundai Santa Fe inside…

Distinctive design elements and roaring power under the hood separate the 2022 Hyundai Palisade from other SUVs on Houston streets. But that doesn't mean that the Hyundai Palisade interior is lacking. With ample dimensions and a host of stylish Hyundai Palisade interior colors, you'll find a great ride that's as easy on your passengers…

Is it possible to find an SUV with room for the family, strong towing, and a fuel tank that doesn't break the bank? There is when you turn to Baytown Hyundai! The 2022 Hyundai Santa Fe towing capacity can tow up to 3,500 pounds with its 2.5L Turbo engine when properly equipped. When you need…